For today's Blogmas post, I wanted to take a look back on all the books that I've read in 2016 and really, really loved. So, let's jump into my favourite reads of this year!
January

Goodreads
I picked this book up on an absolute whim. It showed up in Amazon's recommended section when I was trying to make up the free delivery costs and I threw it in. I never thought that I would love a book so much. It had Buffy reference, made me laugh out loud, and the minute I finished it, I set it aside to give to a friend.
An unexpected winner of a book, this was definitely my favourite read of January.
---
February

Goodreads
I was given this book to review early this year and when I first picked it up, I wasn't too sure about it. However, I soon found myself glued to the pages, wondering whether Rose was hallucinating or not, what was real and what wasn't. It definitely toyed with the mind!
This creepy Sleeping Beauty re-telling was my winner of February.
---
March

Goodreads
I absolutely loved The Haunting of Sunshine Girl when I read it last year so I was super excited to pick up the second book in the series this year. It took a totally different turn from the typical ghost story and I loved every moment of it. There's so many interesting aspects to this story and it made me want to go and watch the YouTube series that it's based on – haven't quite managed it yet though!
Definitely one for fans of ghost stories – no matter the time of year.
---
April

Goodreads
I picked this one up when I met the author at the London Book Fair and I was so excited to read it that I started it the same day. This is such a heart-breaking story that takes a deeper look into knife violence and the consequences it has on everyone involved.
A hard hitting story, it's a difficult read but well worth it.
---
May

Goodreads
I never used to like reading contemporary fiction, but I have read some fantastic ones this year and this was definitely one of my favourites. I fell in love with Andie in this book and I feel like this is one of the books that I will re-read over and over and still smile every time. It's a beautiful story about teen pregnancy, betrayal and finding love in the unlikeliest of places.
Tackling some tough topics, this story still manages to be light and fun.
---
June

Goodreads
I am so glad that R.S. McCoy contacted me about her novels this year. She has quickly become one of my all time favourite authors and I will introduce as many people as I can to her books because her writing is just amazing! This one is a Beauty & the Beast retelling with people who can take on the animal form of their totems and I kid you not, I am so invested in the characters in this series, I am ridiculously excited for the sequel coming out soon.
Anyone looking for a new favourite author in the fantasy/sci-fi genres, check her out!
---
July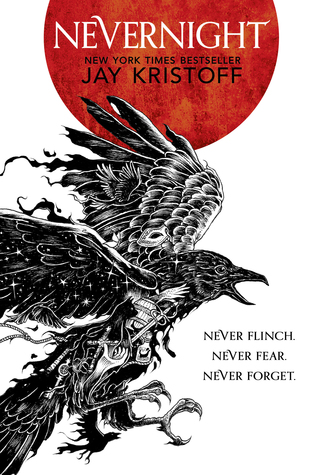 Goodreads
And now we come to my favourite book of the year. I'm not even kidding. Before I had even finished reading the ARC I received of this book, I had pre-ordered the hardback. Then I got the limited edition, red sprayed edges hardback from Goldsboro Books and ended up with four copies when it was the Illumicrate book one month too! I was ecstatic!
Harry Potter with assassins, it's dark, twisted, and utterly brilliant!
---
August

Goodreads
This book came in at a close second for my favourite book of the year. A hard-hitting, multi-layered thriller, this book had me gripped from page one and kept surprising me the more I read.
A book that stayed on my mind long after the final page.
---
September

Goodreads
Not going to lie. When I saw a single copy of Gemina for sale in my local Waterstones about a month early, I felt like I'd won the lottery. Even though it focuses on a different couple of characters from the first book, I still loved it. I don't think it was quite as good as Illuminae, but then again I don't think anything ever really could be. I'm so excited to see how this series ends, but the wait is already killing me!
A new format that makes it so much more enthralling to read.
---
October

Goodreads
This story was just so freaking adorable. It's told from the perspective of Love and it was just a smile-fest from start to finish. It gave me all the warm fuzzies and I flew through it. This is definitely a book to read for any rom-com and contemporary fan.
This one definitely has the re-read factor for me.
---
November

Goodreads
 I had very little idea about this novel going into it – other than it being a crime/thriller. I do love this genre and am really glad that I've been offered some ARCs in this genre this year. I picked this one up on NetGalley after it was in one of their promoted emails and it blew me away. It was such a genius plot with a fantastic twist at the end.
A definite must for crime fiction fans.
---
December

Goodreads
Obviously, we're only 5 days into December so this isn't so much my favourite read of December. It's the one I'm most looking forward to reading. The premise grabbed me straight away and I'm really looking forward to jumping into this story. It's a historical fiction novel for adults, so not something that I would typically read, which is exciting for me. I've really enjoyed broadening my reading horizons this year.
I'm currently finishing another book and then I'll be picking this one up!
---
What's been your favourite read of 2016? What book are you looking forward to picking up in 2017?
Hope the week is good to you! x